Engineering
At BTE, our engineers have the knowledge to develop your ideas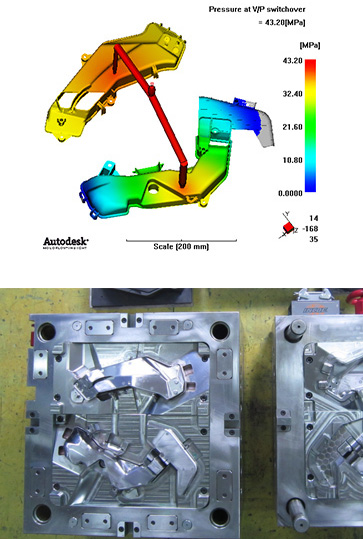 ;into a reality. We have 15 engineers who have injection mold expertise and can assist with your design to create a manufacturable product.
We pay great attention to your specifications and project details and provide a design that is moldable. That it is, we can guarantee it will produce quality parts in faster cycle times. Our product development team knows what goes into a perfect mold and will make sure it produces quality plastic parts.
Before the start of mold build, we supply our Customer a DFM report for approval. By providing a DFM report, we are able to make sure our injection mold design will fulfill our customer's needs.
Mold flow simulation is also a crucial part of our engineering and producing molded plastics. Molded products always have a simulation done before producing a prototype, as this increases the chances of a successful product. With advances in technology, our in-house engineering team is able to easily provide the simulation at an early stage in the design process. This step offers numerous benefits in addition to ensuring the product meets all requirements.
PARTNERS
Steel

Hot Runner

Cylinder & Sensor

Standard Parts